Tech Solutions

That Adapt As Well As You Do.
Formerly known as THM Group, livelinx has been a trusted provider in the on-hold message industry for over 26 years. Over the past ten years, we've provided our IP voice solution NEWT along with a complete managed IT service, with a strong focus on business continuity and security.
Do you know what your IT network's risk score is?
Proper assessment is essential for managing the risk, but with us, discovery, automation, and implementation is easy.

Managed IT Services
From ransomware protection to security and encryption, our IT services include anything your company might need.

Phone Systems
As an authorized reseller of NEWT and experts in custom on-hold communication, complete your phone system with livelinx.

Network Cabling
livelinx offers comprehensive data cabling solutions, voice cabling solutions, boardroom and fiber optic cabling solutions.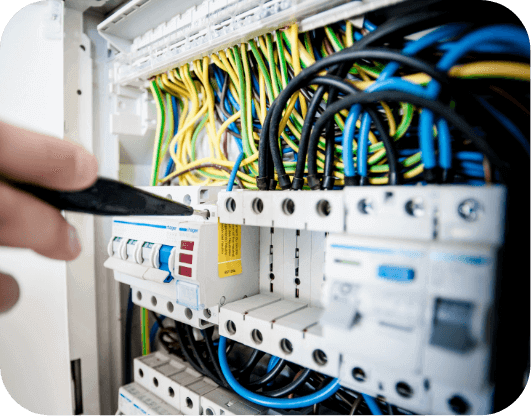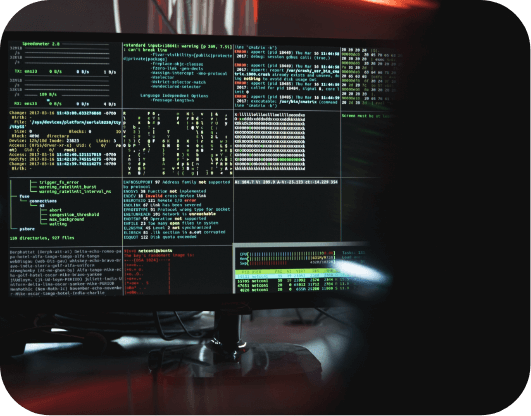 You don't have to be one of them. Check out our IT Managed Services.
Behind our services is a dedicated team of professionals! Get to
know livelinx's founders and experts, and meet the little mascot
that keeps us smiling.
The Proof Is In Our Endorsements
Over the years, we have received many wonderful testimonials from clients of all sizes. We welcome you to browse through our collection to see what it's like to work with livelinx.

Commercial Press and Design can always rely on the Team at Livelinx. Our partnership with them started in 2013, when they became our phone system supplier. When our company went through a difficult two step move six years ago, they helped us during each step to get our phones and computers up and running in each location. Through the years, they continue to help us with all our server & network issues as they come up. It's great to know they're always there to help when we need them.
Commercial Press & Design Inc.

For several years, our company has used Livelinx (formally THM Group) for all our telecom & IT needs. Since 2016, they have always delivered on everything they promise.

livelinx was careful to listen and interpret our needs, which was reflected in a cost-competitive proposal, and delivered on all our needs both present and position us well for the future as we grow.
I am delighted to recommend the NEWT-Managed PBX System and the livelinx team. They reduced our phone system expense, assisted in our plan for growth while providing a superior level of support unmatched by other service providers.
Serpent River First Nation Economic Development Corporation

I deal with advanced technology at present and in my former position with a large communications provider. I am fully versed with the ins and outs of digital telephony and Nick had an answer to all my questions.
After four years I can honestly say that livelinx has delivered on all of Nick's promises. Our phone bill is a fraction of what we used to pay, and we have twice as many lines. The system is reliable, easy to use, and has features that make the system a valuable communication tool, both in and out of the office.
Senior Systems Administrator
National Installations LTD

When our business outgrew the virtual PBX provider we were using and we went looking for a great customer service solution, Fibernetics put us in touch with livelinx who, through their professionalism and customer service, made it a very easy switch.
Our customers remarked from Day One that the new phone system finally matched the superior
customer service that we normally provided them with but our old phones would let them down with a flaky virtual PBX. I would have no hesitation in recommending livelinx for any business looking to present themselves professionally without spending the big dollars."
Surgical Room, Your Canadian Dental Implant Proshop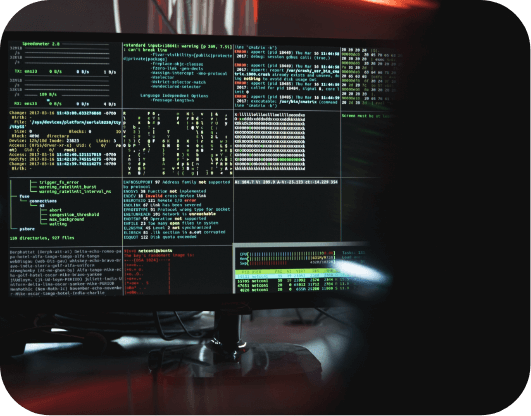 livelinx's

Frequently Asked Questions
You have questions, livelinx has the answers—all in one place.
The tech and cyber industry are always evolving! Stay updated on all things business tech by visiting our blog!