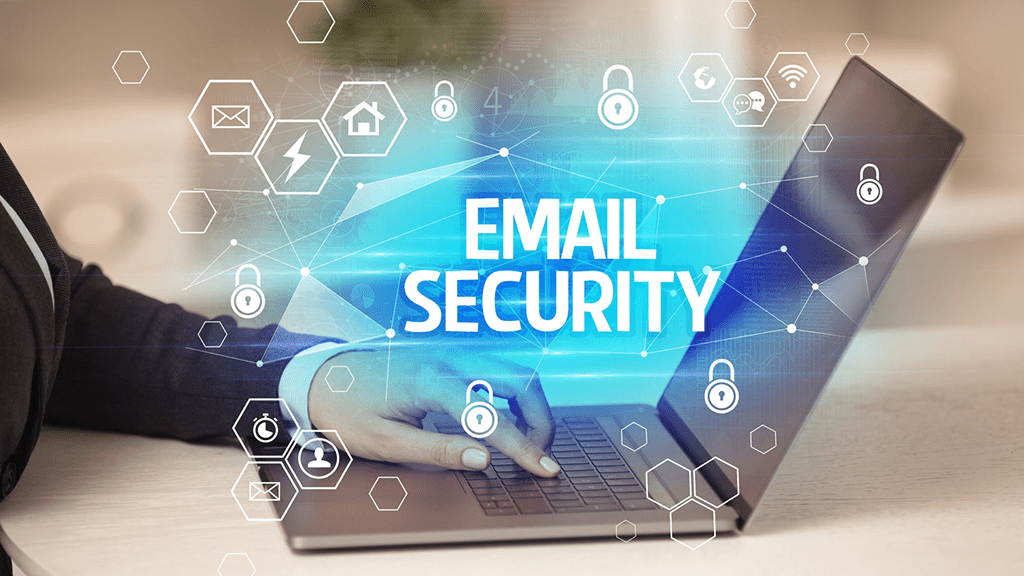 Email is a technology we can't go without. It's virtually free, very easy to interface with, quick, and convenient. However, all of the things which make email so ubiquitous are also the things that make it easy to leverage for attack. Email protection is the answer against these common yet pesky threats.
Kaspersky noted in a report from 2022, that 48% of all emails sent worldwide were actually spam. This is an astounding amount, but is not altogether surprising considering how easily email can be automated.
Spam is but one of the lighter threats. The serious ones are actual attacks which embed viral payloads into the email as attachments. In addition, an attacker could use social engineering as a vector to gain access by manipulating employees. Cleverly crafted headers and footers, and some inside knowledge can go a long way.
The Solution: Email Protection and Filtering
Enter email protection and filtering. This is a very targeted and powerful solution to ensure that your inbox stays clean. This technology automatically sifts through all your emails and identifies which ones could be malicious. This includes phishing attempts and viral attachments.
In addition to filtering inbound emails, good email filtering and protection will also filter outbound emails. This prevents people from using your organization's smtp servers to send out spam emails.
Spam sent outwards from a server can result in blacklisting. If this happens, your emails might not get to the right place all the time.
How Does Email Filtering Work?
There are many heuristics an email filter can use to sort through your emails. It is based on the most definable characteristics of a spam email. It works on sophisticated algorithms developed by AV companies to detect malicious behavior. These heuristics include:
Strange Attachments -This includes attachments which are unusually large and attachments with strange file types. This could indicate that the file is disingenuous. A good Email Protection software will also scan the file for viral signatures.


Homoglyphs and Misspelling – Often times, malicious actors use homoglyphs – characters that look exactly alike but are as different to the computer as a 0 and 1. This allows people to make look-alike links and websites with malicious payloads. Misspelling often accomplishes the same thing, but it plays on the individual not paying attention, so is less sophisticated.


Suspicious, Forged, or Unknown Email Addresses – During a spam campaign, the sender is likely going to be sending from either a blocked / unknown address, a forged address, or an otherwise suspicious address. A good Email filtering software will look through all of these categories.


Blocked IP Addresses – As mentioned before, SMTP servers that send out too many emails in rapid successions will become blocked. This is an easy way to determine the nature of the sending party.


Inappropriate Content – Anything which goes against internal policies of the organization, the law, and common sensibilities will be blocked. These policies can be controlled as desired.  


Keywords and Excessive Punctuation – Strange or excessive punctuation / capitalization can be a spammer trying to get your attention. Certain keywords are treated like inappropriate content and automatically flag emails. This can also be controlled in a fine-grained manner.
Do You Need Email Protection?
The most common and easy way to get into an organization is through email. Therefore, it is absolutely crucial for the modern business to have email protection software. It will do a lot more than save you from being infected from a virus, too.
Streamlined Inboxes come from good filtering rules. An employee can receive 100 or more emails a day. Reduce their distractions by filtering useless content from social media, newsletters, spam emails, and subscriptions updates.
Quarantining of Emails is perhaps the most important result from having a good email protection software. As soon as a malicious email comes in, the contents will be gutted, and the email flagged to the user. It will completely disable and attacker's ability to get to the employee.
Avoiding Legal Issues should be kept in mind. Housing a bunch of malware, inappropriate content, and other things on your server is a potential legal pitfall. You do not want to be responsible for any of this getting exposed to the world through your sever, so eliminate that possibility for good.
Let LiveLinx Provide Email Filtering
Thankfully, LiveLinx offers compelling Email Protection as a part of our managed services. We use the ESET email protection along with endpoint protection and remote management. This allows us to control the policy of the Email Protection in a fine-tuned manner on the fly.
If you are convinced of the power of email filtering, which you should be, don't hesitate to contact us for a free consultation.