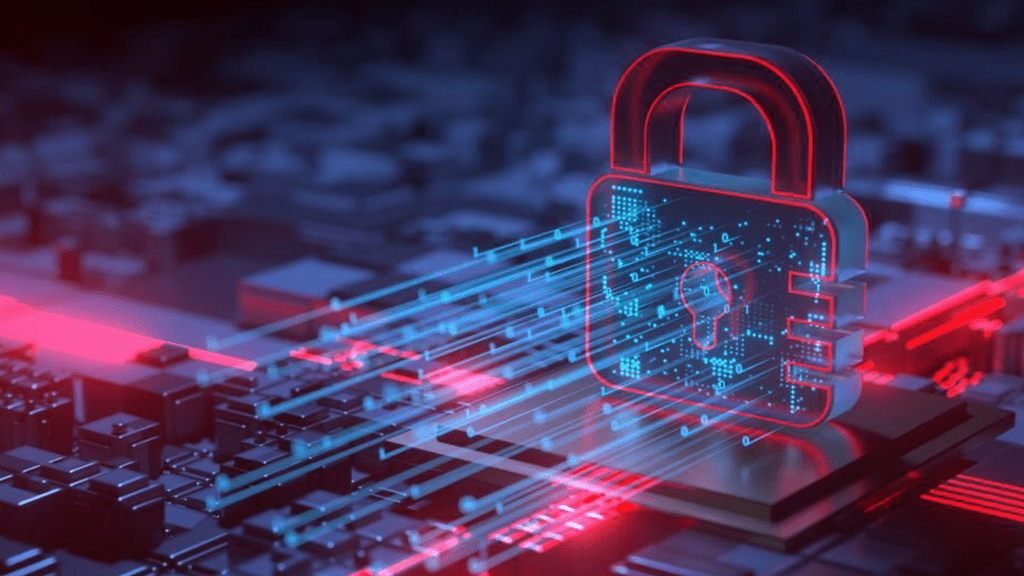 Ransomware is quickly becoming one of the most destructive threats on the internet. Therefore, ransomware protection needs to be a bigger part of your security profile. It has the ability to take your business out of commission for days. It's not just big enterprise that gets hit by these attacks either. In fact, the Ransomware Taskforce reported that 70% of ransomware in 2021 were aimed at small businesses.
If you understand the threat this poses, you should be concerned, and thinking of a means of ransomware protection.
Aside from Disaster Recovery and Cloud Continuity services, securing the network is the next best way to mitigate this threat. Securing your organization doesn't need to be incredibly hard either. In fact, by just following a few very basic guidelines, you can reduce the chances of getting hit by a large margin.
Keep Software Up to Date
If there are outdated machines in your network, this is one of the easiest attack vectors. The problem with software is it gets outdated and insecure quite quickly. To keep everything safe, you need to make sure everything is constantly up to date.
This can be a full-time job unfortunately – keeping everything updated across all endpoints. For this reason, it is important to come up with an update policy that all your machines adhere to. At LiveLinx, we can set this up for your company.
Employee Training for Ransomware Prevention
The employees can be another very easy attack vector if they do not have adequate training. The smarter hackers out there will employ both social engineering and technological hacking to gain access to a system.
In fact, e-mail is the most common vector for providing a viral payload. All it takes is a well-worded email, a lack of forethought, and clicking that link. Within moments, your infrastructure can go down.
However, paired with a strong security program, proper training goes a very long way. The employees are often your first line of defense for dealing with these threats effectively. When properly trained, they can maintain the hygiene of the computer by avoiding phishing, keeping software up to date, and the like.
Multi-factor Authentication and Strong Passwords
Passwords are notoriously insecure – they are hard to remember, yet often easily hacked, stolen, or coerced from an individual. For this reason, it is imperative to have multiple layers of authenticating your identity. Multi-factor authentication is the solution to this.
With MFA, a password can get compromised and yet the attacker does not have access to the account. This just involves setting up an application on a smartphone which gives a unique string of numbers. Usually, these refresh every 30 seconds to provide even more security.
Even without MFA, you can set password policies which forces employees to only use strong passwords. For example, not allowing passwords which contain the company name, repetitive themes, have been reused, found on the dark web, etc.
A good password management tool like Bitwarden can also go a long way to protecting you. People have a bad habit of writing their passwords on stickies and leaving it underneath the keyboard. This is definitely not a secure way of remembering your passwords.
If you have too many passwords to remember, look into a secure password manager. These will even help to generate new passwords based on complexity requirements.
Implement Identity and Access Management
Set strict boundaries on which user accounts can access what information. For example, give your users only as many privileges as they need. This is called the principle of least privilege. There's no use giving an employee administrator privileges or to be logging in under an elevated user account.
Give people access to what they need, and then lock down the other accounts. Make sure to comb through your list of user profiles from time to time, and remove any inactive, old, or administrator accounts.
If you need to give someone elevated privileges, always remember to revoke these once the project has been finished. This way, they won't be able to come back and tinker with it. Alternatively, hackers will not be able to use that account as a means of causing destruction.
Implement DRaaS and Backups
Even if you are very careful, disasters can still happen. Make sure that all of your bases are covered with a disaster recovery as a service solution, or at the very least with backups.
Backups are great for archiving documents or storing things in multiple locations. However, it will not help you when things go horribly wrong. For instance, your server rack floods or catches on fire. A backup solution is OK because your data is still there. However, the server is still down and you have to manually restore the files.
DRaaS – disaster recovery as a service – is a good solution for this. Based in the cloud, a good DRaaS will allow you to reengage the server within minutes of it going down, or even virtually instantaneously. This is also great for protecting your business against ransomware attacks, because you can always re-invoke the cloud-based backup.
Ransomware Protection Needs to Be Organization-Wide
In order for there to be true security, it needs to be layered and organization-wide. There is a way to circumvent most protection mechanisms, so be sure to have multiple.
Don't rely just on employee training, but also get endpoint protection with mailbox monitoring. Don't just rely on multi-factor authentication and password policies, but also on privileged accounts and maintaining least privileges necessary for everyone.
At Livelinx we can set your company up for success and security with a multi-layered and comprehensive security approach including ransomware protection. If you are interested in this, make sure to contact us today, we would be happy to talk to you.