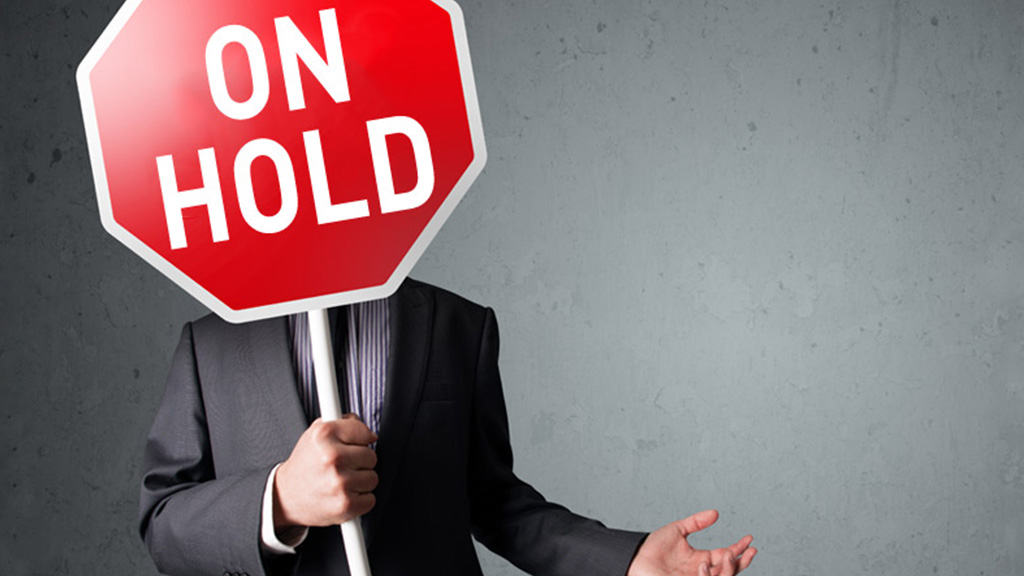 If you've already made on-hold messages for business, you understand how important it is to optimize time with a captive audience. The job of an on-hold message is to entertain, inform, and possibly enlighten the potential customer regarding your services.
These objectives have very limited efficacy when your on-hold message is outdated. Telling people about old news will likely not generate any sales; it will be boring, and ultimately useless.
To make sure that you are fully taking advantage of your on-hold message, always consider how long it has been since the last update.
Updating Frequency Depends on Your Industry
Different businesses have different needs and so this will determine your update frequency. For some industries, the content of a year old on-hold message might still be relevant. However, for others, the value of this message is eroded within a few months, or half a year.
For example, a dentist does not have to update their message nearly as often as an automotive manufacturer. The automotive manufacturer has different products coming out at least yearly, new incentives and rebates, different processes in the shop, etc.
In general, if you have had the message for a year or longer, it's probably time for an update. In the course of a year, numerous clients – many of them repeat callers – have heard the same thing over and over. The brain remembers novelty, and anything old, dry, repetitive will be ignored.
Even if your services don't change very often, try to change your message once a year at least. This will keep your customers and clients engaged, and it will make your marketing a lot more effective.
Seasonal Businesses Need to Update Frequently
If you operate a seasonal business, it would be beneficial to have at least a few messages on rotation depending on the season. Sometimes this warrants two changes a year, or even more. Having a message about your season-ending blowout sale for patio furniture will surely get people's attention.
Likewise, at the end of the year perhaps you would make a new message about massive snowblower discounts. A landscaping business could have a message regarding grass cutting and pruning specials for the summer. In the winter, they could have one for snow removal and salting.
Rebranding is a Major Event – Update your Message
There's nothing more unprofessional than calling in to a business being greeted by another company's message. People don't necessarily know that you have just rebranded, and so they might even hang up thinking they were transferred to the wrong extension.
In addition to this, your on-hold message can be one of the main ways to reach out to your customers about new products and implementations. Glossing over this and not updating for a rebrand is not only unprofessional but also squanders your potential.
New Staff? New On-Hold Message
In today's hectic world, the turnover rate has increased across the board. It is more important than ever to make sure that the people mentioned in your on-hold message are still there. Giving people an incorrect list of the employees and points of contact is a waste of time for all parties.
Save the frustration and make sure to update your on-hold message according to your current employee base.
When People Complain You Must Listen
Not all on-hold messages will have the desired response. Perhaps the music is too abrasive or people don't like hearing about a certain subject. If many people are saying similar things, it's time to listen and enact change.
Out of every 5 people that do complain, you had perhaps another 30 people who listened to the message, hated every second, but didn't say anything. Maybe they just put the phone down. At any rate, frequent complaints are a good sign that whatever you are doing is not working.
Some customers might give you positive feedback. It's important to listen to this as well, and make more content like that.
Change is Good, Consistency is Key
Regardless how often you change your on-hold message, it's important to remember to stay true to the nature of your business. If you're trying a wide array of styles and approaches, it can throw the customer off.
Stick to a message scheme which reinforces your brand and reputation, even throughout the changes. This is a key that not many people think about. Unless you are re-branding, keep the aesthetic of your messages relatively similar.
Is your on-hold message in need of a makeover? Livelinx managed services started as the THM group – the on-hold experts. We offer decades of on-hold experience, no use waiting for a better time to renew your on-hold meeting. Contact us today to start your new project!